Although the temperatures haven't dropped much and the leaves remain green, fall is still quickly approaching. Some of the best things about fall are the delicious, comforting meals we enjoy with friends and family all season long. Soup is the perfect comfort meal to make on Sundays to enjoy while you're cheering on your favorite football team. Here are 10 of our favorite soups to make this fall!
This chicken tortilla soup comes together in just one pot and is so easy to make. To save time, you can even use pre-cooked shredded chicken or rotisserie chicken. We like topping this soup with cheese and sour cream and serving it with tortilla chips for dipping.
Tomato soup is a classic dish that the whole family will enjoy. We love how this recipe uses all fresh ingredients. Pair with a grilled cheese for dipping.
This chicken and rice soup puts a twist on the classic chicken noodle soup. It's full of flavor and so easy to make. You can also make it in the crockpot by cooking the rice separately.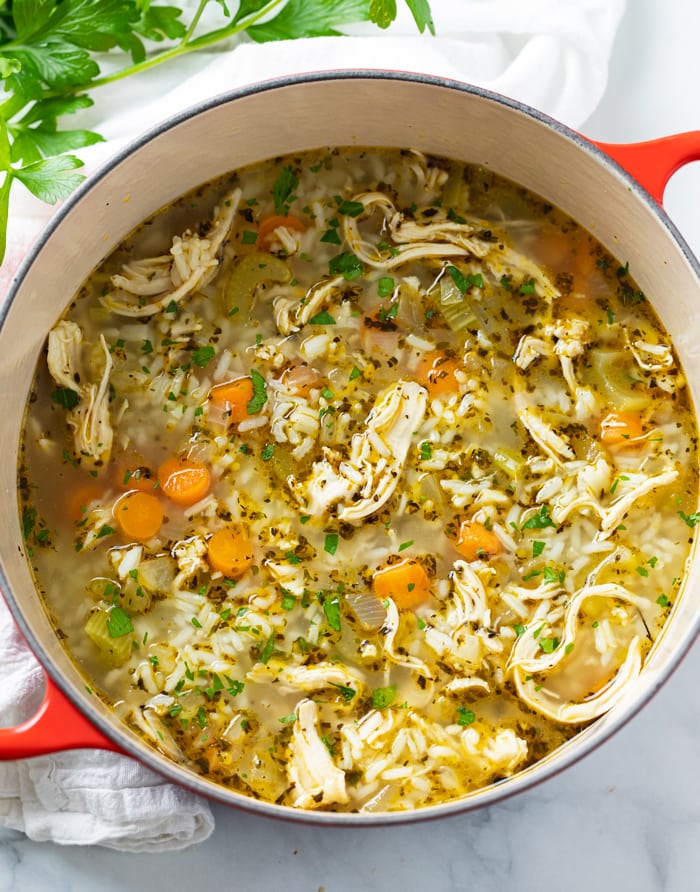 This is the perfect fall soup. It's thick, creamy, and made from fresh pumpkin. If you're in a hurry, you can always use canned pumpkin puree.
This taco soup is healthy and full of flavor. This soup is great to make ahead of time as it freezes well. For an extra kick, add some chopped jalapeños! Serve with a cheese quesadilla or tortilla chips.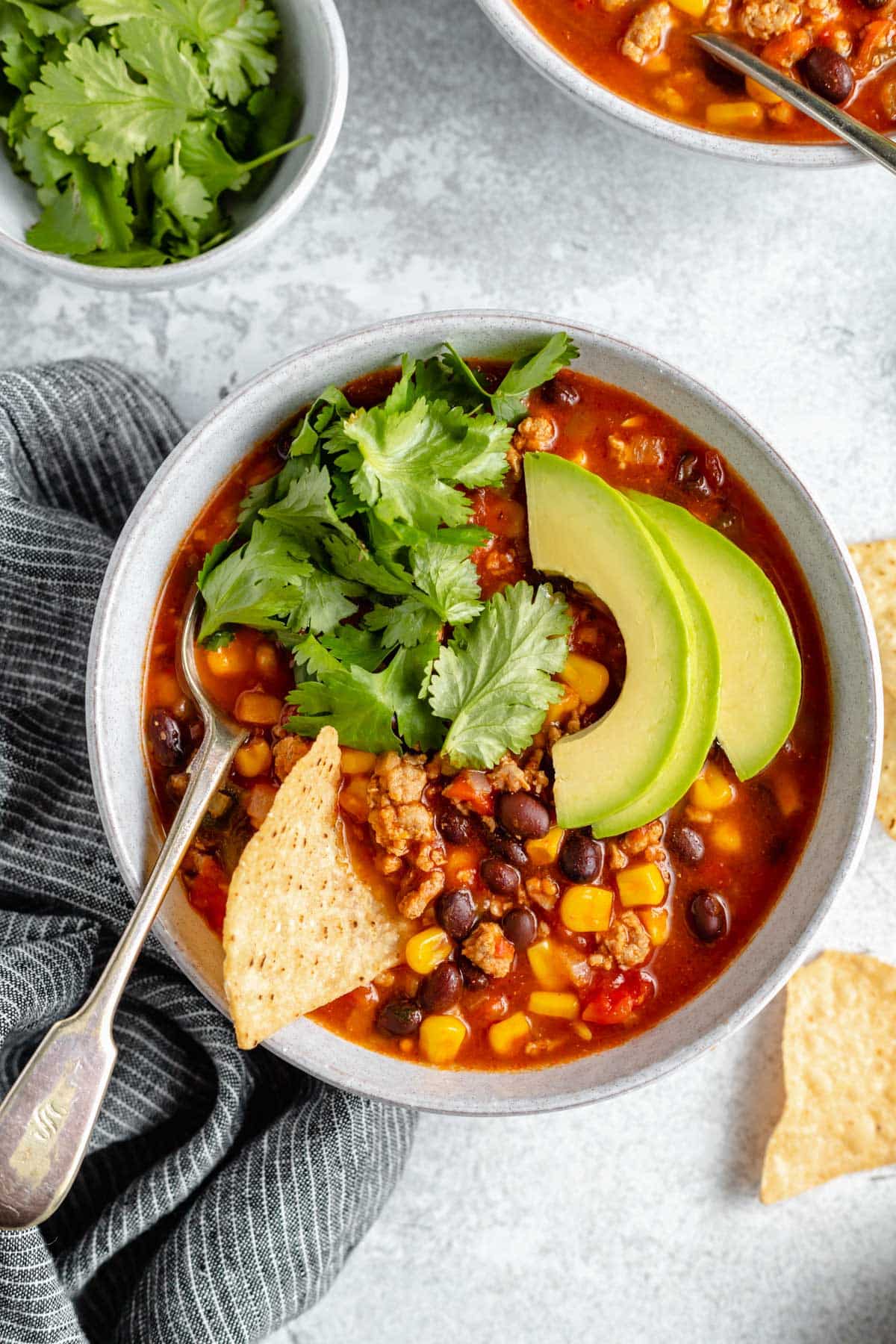 This cheesy lasagna soup is a unique twist on a classic dish. The blend of the three different cheeses with the fresh basil is unbeatable! Serve with garlic bread.
This Panera Bread copycat is so creamy and delicious! It's full of vegetables and you could even add shredded chicken for some extra protein. Serve with a grilled cheese or a homemade bread bowl!
This butternut squash soup is perfect for a chilly fall day. This particular recipe has almost five stars and over 1,200 reviews! Roasting the butternut squash ahead of time gives it so much flavor.
This Italian wedding soup is the perfect combination of juicy meatballs, vegetables, and pasta. Making homemade meatballs is the secret to this soup's immaculate flavor.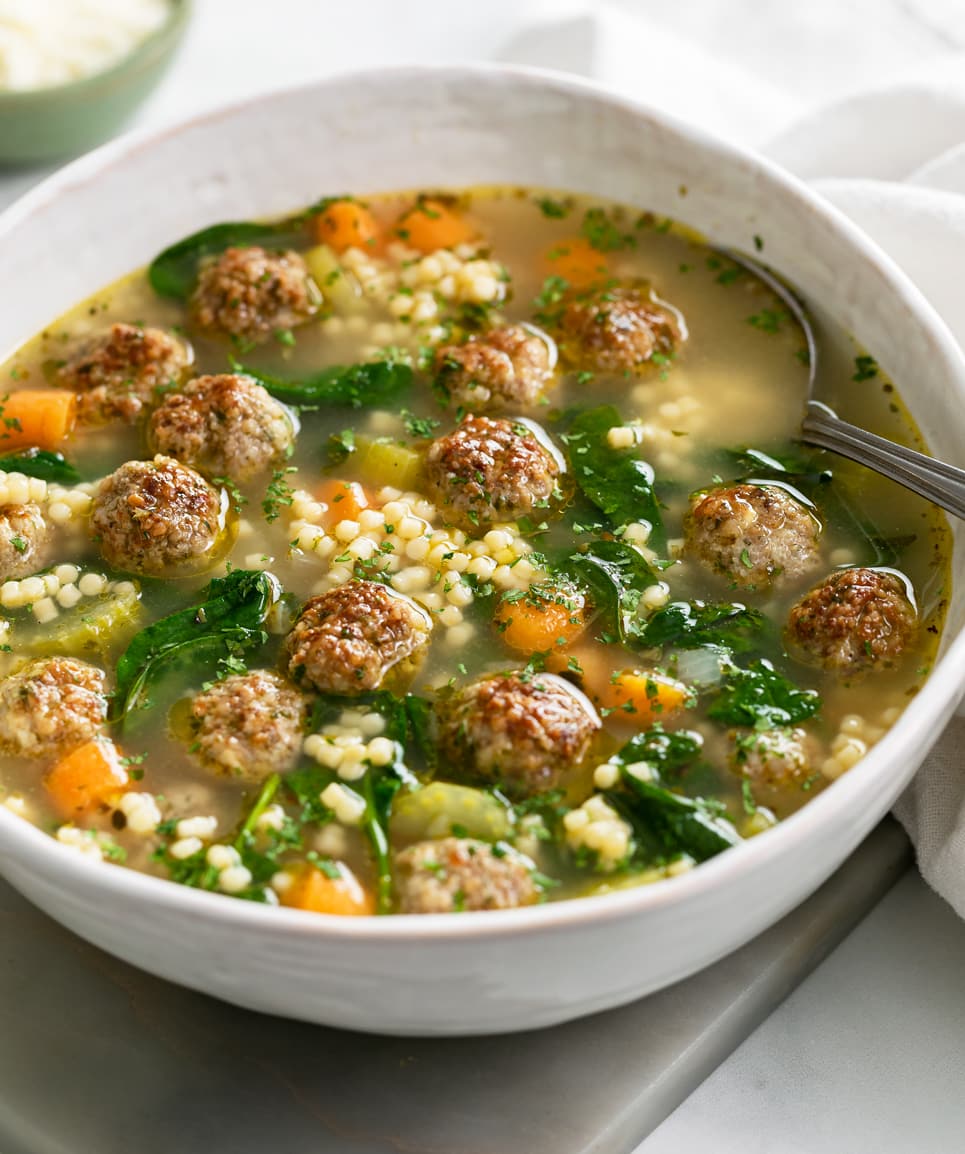 This French onion soup is rich and creamy. This recipe is a simpler version of the classic French soup. The melted cheese on the top is the perfect addition.
We hope you enjoy these warm and comforting fall soups all season long!